Welcome to Charlotte's Greenhouse located in historic

We have a wide choice of the new and unusual,

along with old favorites:

Perennials, Herbs, Vegetable Plants, and Annuals.

(featuring selections from Proven Winners, Flower Fields, Suntory, Wave-Rave, and Nor'East Miniature Roses - see links on sidebar)

Your exclusive source of "Butterfly Baskets©".

Garden Coaching Now Available!

please call 828-963-5974 or
email
for details
We are now open by appointment only.

Please call 828-963-5974

Please enjoy exploring our site

and we'll look forward to seeing you!

Celebrating over 30 years of greenhouse production

at

269 Greenhouse Road

(off Dewitt Barnett Road)

phone: 828-963-5974

Want a free plant??.... just mention our website!!

For more information on our specialty plants

click on the links below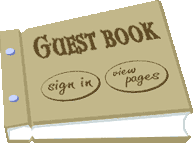 Please check in often since we frequently post updates.

Availability might change as the season progresses.  -  Thanks

All contents © 2010, Charlotte's Greenhouse. All rights reserved

Valle Crucis, NC

828-963-5974

* Located In The High Country Of North Carolina

* Featuring Over 400 Varieties

* Over 30 Years of Personal Service